Do you think your oven maybe too hot or not hot enough?
The best way to check is with an oven thermometer. We can supply one for £10.00 including postage (just leave us a message on our contact page) or they are available from some local retailers.
If you find it to be more than 10-15 degrees C out then we can replace the thermostat in your oven for you.
Moisture between the oven door glass.
Profesional oven cleaners that we're happy to recommend.
Medway Oven Cleaners - 01634 235682
The best way to clean up a ceramic hob - do it yourself.
Buy yourself a paint scaper as per image below (available from most DIY stores) and carefully scrape off all the burnt on mess. Then use a ceramic hob cleaner to restore the glass surface to near new appearance. Note that depending on how the hob has been treated over the years there may be some scratching that you will not be able to clear, however it should make a vast improvement to the look.
We can supply scapper and hob cleaner if required, just leave us a message on our contact page.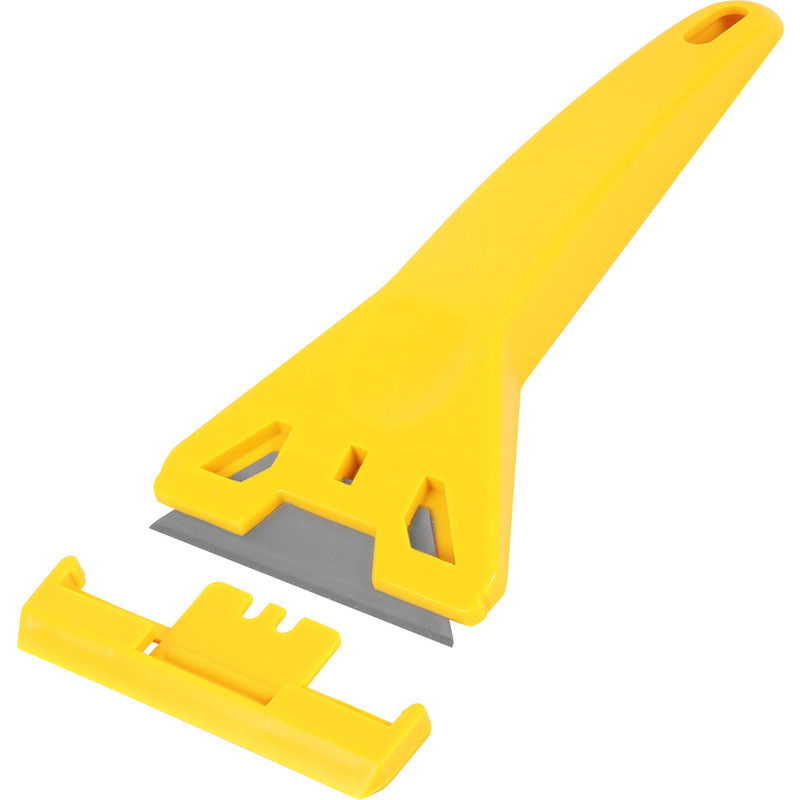 Here is a video explaing the benifits of an Induction hob.
There are now a range of 13 amp induction hobs which make installation simpler and do not require a 32 amp cooker ciruit.